Transformative Coaching
Experience Positive, Permanent Breakthroughs in Life, Business & Relationships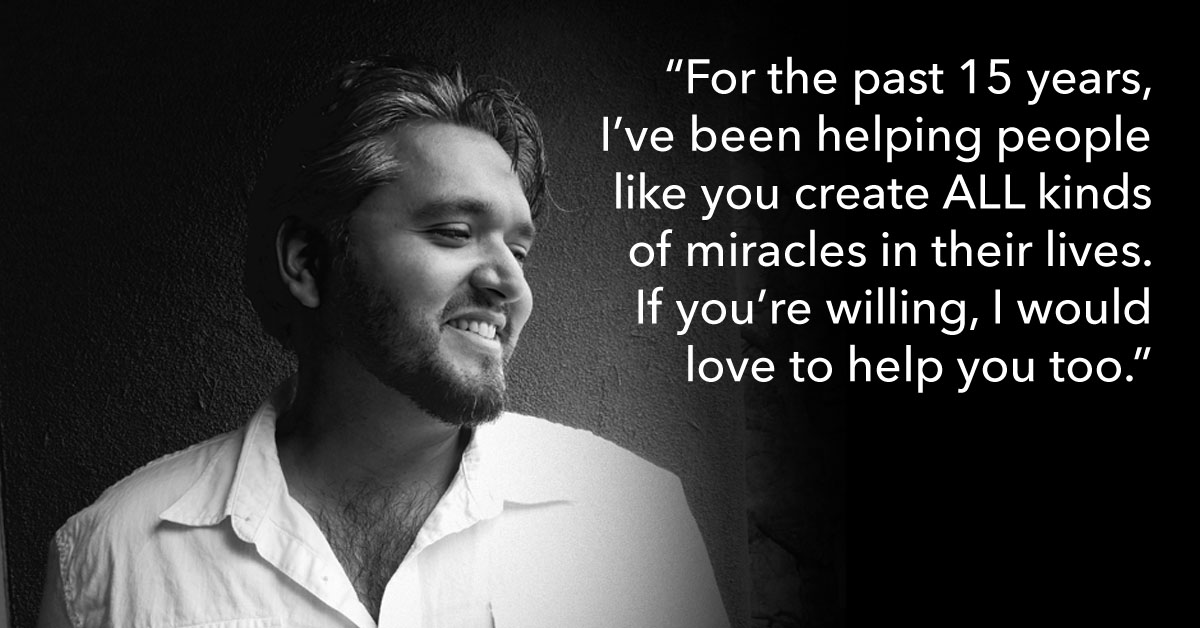 JOSHUA BENAVIDES
founder | coach | trainer | author

Is it time to get clearer about who you are and what you're really up to in the world?
Would you like to identify and shift limiting patterns and beliefs?
Do you want to take your whole life to a higher level of joy, engagement and profound well-being?
For over 15 years, I've been working as a personal and professional coach, helping people from all walks of life to access the power, clarity, freedom and peace of their unlimited mind.
I've worked with entrepreneurs, CEO's, authors, actors, artists, healers, coaches, stay-at-home moms and with people from around the globe.
What they all have in common is something you have as well – when you believe your thoughts you feel stressed, stuck and suffer. But when you question your thoughts and see through them, you access the radiant clarity, wisdom and profound well-being within.
When you're tapped into your innate clarity and wisdom, you're extraordinary – wise, loving, powerful, fearless and engaged with life. You have clear vision, compassion in your heart, and a deep sense of trust in life and its unfolding.
But our thoughts can easily 'get in the way' of this deeper clarity and wisdom. All too often, we get caught up in our heads, gripped by our insecure thinking, and become stressed, confused, fearful and feel so much smaller and limited than we really are.
My coaching is a space where miracles happen.
It's a space where you can question your thoughts, dissolve your greatest fears, and function more often in "the zone," or natural flow of life. It's a space where you can get out of your head and into your life; out of your learned limitations and into a new world of limitless possibility.
My coaching brings clarity, simplicity and focus. 
I work with people who are willing to connect deeply with themselves, who are willing to question the fear-based stories that have been limiting their lives, and who are willing to transform their lives from the inside out.
There is no better way to see if you can benefit from coaching with me than to do an actual session. If you're ready to get started, click the button below to request a no-charge initial coaching session.
I look forward to personally connect with you.
With all my love,
Joshua
 I Have So Much More Clarity
When I began working with Joshua, I was in a place where I was comparing myself to other coaches and bewildered by the success of much younger individuals compared to me as someone who has been around the block more than a few times. Now, a year later, I have a hard time relating to that bewildered individual. I have so much more clarity. While that clarity is helping me grow professionally, the personal growth is, well, "profound." I am calmer, more centered, focused and connected to Source. If you are thinking about working with Joshua, think no more. The experience will leave you a better human being.
Colleen Foley
Working With Joshua Was Profound
By the end of our time working together I was no longer seeking clarity. I was clear. If you are considering working with Joshua know that he will not be a coach that tells you what to do. He won't give you formulas, strategies, and steps – though he will give you the insight you need to really take your business and life to the next level. There were times I felt frustrated and just wanted to be told what to do…but I knew that Joshua wasn't going to humor that and I am grateful for it. If you're ready to do deep work and uncover what will truly free you – then Joshua is the coach for you.
Amber Campion
I Relished The Journey
Even when it was difficult it was amazing! I was on the edge of what I believed about myself and repeatedly Joshua suggested I could jump off and safely fly. And I did, again and again. It was exhilarating! I am a different woman now than I was before. I believe I can do, be, and have what I truly desire. I would recommend Joshua's coaching to anyone who hungers for a more vibrant, fulfilling life – for anyone who feels that they're standing at the window with their nose pressed against the windowpane, looking at the life they really, really want that's just on the other side. He will help you open the window and soar through.
Debbie Cox